The Sponeck Barracks Officially Renamed by the German Luftwaffe, 6/22/2015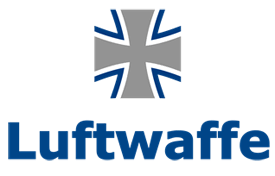 The German Luftwaffe reports on the festive renaming of the Sponeck Barracks in Germersheim in the wake of the controversy over its former namesake, the Wehrmacht General Hans von Sponeck, who was found by Professor Grimmer-Solem to have been involved in war crimes and crimes against humanity during the Second World War.
The German Luftwaffe officially renamed the General-Hans-Graf-Sponeck-Kaserne at a festive rechristening on June 22, 2015 that drew numerous prominent guests to Germersheim. Lieutenant Colonel Maximilian Olboeter, commander of the air base, said at the opening of ceremonies that the renaming was "unavoidable and right." The report notes that it was the US-historian Erik Grimmer-Solem who got the ball rolling to rename the base by the publication of an article on Hans von Sponeck's involvement in war crimes during the invasion and occupation of the Ukraine during Operation Barbarossa in the summer and autumn of 1941. Prof. Grimmer-Solem's article was published in the Militärgeschichtliche Zeitschrift in December 2013 and its findings became national news after the weekly DER SPIEGEL reported on them and their implications. The renaming of the air base was then the subject of three parliamentary deliberations in the Bundestag in the spring and summer of 2014, culminating in a formal decision by the German government to rename the facility in July 2014. In addition to the base receiving a new name, a memorial to General von Sponeck on the base—which was not removed—was supplemented by a new information stele that was unveiled at the ceremony to highlight these historical findings and explain why they make it impossible to continue to name the base in honor of von Sponeck.